a b o u t clark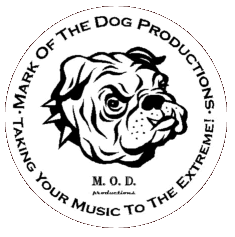 Clark John Hagan
7800 Farmington Place
Nashville, TN 37221
(615) 662-7797 Clark@MarkoftheDog.com
Clark John Hagan came to Nashville, TN in late 1995. He has achieved great success in production and engineering in this short period of time.
Clark experienced the art of recording with the use of both acoustics and electronic techniques, placing them together in a recording to obtain a natural and exciting balance. He is uniquely skilled and gifted at producing music in a way that is congruent with the integrity of the music itself while transforming it into something magic and alive as he relates it to the artists interpretation.
"Just as a photographer captures light, Clark Hagan paints a picture with sound."
He has an outstanding technical knowledge of music so he can manipulate the sounds in a musically artistic way. Clark has a diverse understanding in electronic technology. His detailed training in electronics and circuitry troubleshooting techniques allows the recording gear to be used to its full creative potential.
Clark developed an interest in music at an early age. Singing in his school and church choirs until the third grade at which point his musical interest turned toward the oboe and the clarinet, being nominated for the Colorado All State Band. "In the seventh grade I was introduced to my first electric guitar and the rest is history!" It has become his instrument of choice ever since.
While attending the University of Colorado at Denver, Mr. Hagan took up the banjo and joined a Dixieland band. This ensemble was selected as one of only ten bands asked to perform at the Sacramento Jazz Festival in 1989. Mr. Hagan graduated in 1990 with a B.S. in music with a major in recording engineering.
During his stay at U.C.D. Clark met and was mentored by legendary recording engineer and record producer Bill Porter with whom he maintains a friendship to this day. Mr. Porter's credits include work with legendary producer Chet Atkins at RCA Records, Nashville (1959-64), and artists such as Elvis Presley, The Everly Brothers, and Roy Orbison. "I feel like I learned to make records from the best," says Clark, "If you listen to the early Elvis, Orbison, or Everly Brothers records, sonically they are impeccable. It has been an honor and a privilege to learn from Bill. It is a relationship I will treasure always."
After a short stint at Allen-Martin Productions in Louisville, Kentucky, Clark moved to Nashville where his relationship with Porter continues to pay off. "Through Bill I was able to meet and start to work with Chet Atkins, and through Chet, I met Ray Stevens." In his short time with Chet, Mr. Hagan has engineered two Grammy-nominated records, and received credit for engineering the Grammy-winning song in the country instrumental category for 1997. "I intend to always maintain my working relationships with Ray and Chet, but I think that now is the time in my career to make a serious push to get into the production world."
After developing extensive technical expertise within his field as an engineer and attaining Grammy success it became clear that Mr. Hagan's influence on the music scene was only just beginning—His career was fast on the rise and Clark felt not only extremely capable, but also ready and qualified to take his career to the next level and begin producing albums himself.
A graduate of the University of Colorado, with a bachelor degree of Science and Music and a Major in Recording and engineering, Clark John Hagan intuitively possesses what no training, experience or college can give. With his understanding and training in music Clark is able to develop a tremendous rapport with musicians and singer-songwriters alike. An artist/musician himself, he's got an ear for fine-tuning and arranging. With "Heart-sight," Clark possesses instincts that drive him to find and record truly gifted and talented artists and their music in a way that enhances the total sound of the project.
Taking with him his education, award winning experience and gut instincts, Clark Hagan teamed up with his current business partner Jason Stelluto to form their own production company MOD Productions (Mark Of the Dog Productions).
Putting their combined experience and expertise together would prove a smart and successful move for both men. The two have discovered successful talent on their own and continue to work toward further developing their own label, discovering new and unique artists, producing incredible music and exceptional albums.



Production/Engineering Credits
Bill Porter
Recording Engineer
After graduating from the University of Colorado, Clark began to master his craft as a recording engineer while working with the legendary Bill Porter whose credits include artists such as Elvis Presley, Roy Orbison, and the Everly Brothers while at RCA from 1959 to 1964.
In 1995 Clark moved to Nashville to work with legendary guitarist, Chet Atkins, who was about to embark on a recording project for Columbia Records and was looking for the new and exciting sound Mr. Hagan was prepared to create.
Almost Alone
Tracking and Mixing Engineer, Chet Atkins, Columbia Records
1996 Grammy for Best country Instrumental Performance, "Jam Man" (track from "Almost Alone") Clark Hagan was instrumental in achieving the sound to this Grammy Award winning album.
Get Serious
1st Engineer, Music Tracks and Mixing, Vocals for film, Film and Music Synchronization. Ray Stevens, Clyde Records
A principal part in achieving the multi-platinum success of the Ray Stevens' film "Get Serious". Using his technical expertise in recording the music and vocal overdubs for the film, along with the synchronization for the actual film and music.
Between Now And Forever
Bryan White, Asylum Records
Working closely with Producer, Kyle Lehning, this album was the first to reach platinum status for singer Bryan White. The title cut from the album "Between Now and Forever" was Bryan's first #1 Single.
Hum It
Ray Stevens, MCA Records
After achieving the multi-platinum success of "Get Serious", Ray Stevens signed with MCA Records. He chose to use Clark Hagan who was a vital part of the creative recording aspect of this project.
The Day The Finger Pickers Took Over The World
Tracking and Mixing Engineer,
Chet Atkins & Tommy Emmanuel, Columbia Records
Having worked with Mr. Hagan on the Grammy Award winning "Almost Alone", Chet Atkins desired to capture the same taste and technique for this project. Clark was able to translate the ideas into the sound Atkins wanted for "Fingerpickers". Working closely with Australian guitarist Tommy Emmanuel and Atkins, Hagan was able to obtain the finest balance of the ensemble which blended into the "sound" of the project.
This "sound" was nominated for a Grammy in 1997 for Best Country Music Instrumental Performance for the beautiful track "smoky Mountain Lullaby".
Christmas Through A Different Window
Tracking and Mixing Engineer,
Ray Stevens, MCA Records
Having guided a very innovative interpretation of two projects for Ray Stevens, Clark Hagan engineered during the recording of the tracks, overdubs, and mixing on this Christmas MCA project for Ray Stevens.
Days Of The New
Engineer
Engineer for the Alternative Rock Band "Days of The New", with producer Scott Litt of REM fame. Clark has engineered the group's second album. Their first album resulted in fifteen weeks on the Alternative Rock charts in billboard magazine.

Ray Stevens,
"Ear Candy", MCA/Clyde Records, 2000.
Days of the New,
"Days of the New 2", Geffen Outpost, 1999
Danny Gatton Trio,
"Indivisible"
Carbon 14
TANTRIC, Maverick Records 1999
Grave Robbers
" Brain Cloudy Blues"
Mud Shine
"Shiner", MOD Records 1999
Chet Atkins
"Tribute to Tradition" ,Columbia Records 1998
Dreaming In English
"Stuff", MOD Records 1998
Days of the New Heavy Metal Soundtrack
Chet Atkins
"The Day the Finger Pickers Took Over the World" Columbia Records 1997
*Grammy Nominated Best Country Instrumental
Ray Stevens
"HUM IT", MCA Records 1997
Miguel Salas
(TBA), WEB IV 1997

Chet Atkins
"Almost Alone", Columbia Records 1996
*Grammy award winner/ Best Country Instrumental,

Bryan White
"Between Now and Forever", Asylum Records 1996
*Reached Platinum status
Ray Stevens
"Get Serious", Clyde Records 1996
*Reached Multi-Platinum status,
| home | a b o u t m.o.d.productions | b o o k i n g information |
| m u s i c samples | a b o u t jason | a b o u t clark | g u e s t book |
Contents copyright © 2001 M.O.D. Productions. All Rights Reserved.