a b o u t m.o.d. productions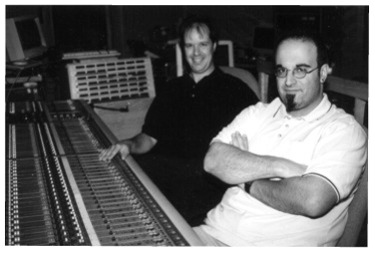 Jason Stelluto and Clark Hagan have a knack for finding the "diamond in the rough." They have the vision and the ears to recognize the potential of a young act, and know how to uncover the 'gem' that will ensure their success. They know great music when they hear it, and they know how to produce it to make it sound even better in the studio."

Heather Johnson
President, Owner
OutWord Bound Public Relations


Mark of The Dog Productions was formed on October 31, 1998. We celebrated the release of our first CD on the M.O.D. Records label with the Nashville-based power pop band Dreaming In English.

The music business is competitive these days. We both have extensive backgrounds in music, engineering and production. Our production company intends to revive the songwriter-as-artist scenario. We feel we offer a unique sensitivity and understanding of an artist's music to help develop it into a form that will be both true to the song and artist, yet still be competitive and commercial in today's marketplace."
We feel that artists singing the material that they write themselves is much more passionate. We stand by our goal of developing songwriters as artists from all genres of music. We feel uniquely qualified to do this, and are excited about the future of our company.
The music industry in general is in a downturn right now, and we feel that this is rooted in the record-buying public's lack of faith and belief in what it's hearing on the radio. I don't know if you have turned on the radio lately, but I sure don't hear anything that is inspiring to me. M.O.D. Productions would like to change that with the music and talent we produce.

Look for more M.O.D. Productions recordings in the near future.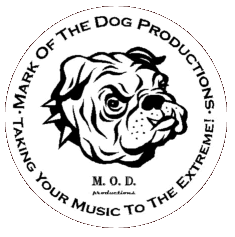 | home | a b o u t m.o.d.productions | b o o k i n g information |
| m u s i c samples | a b o u t jason | a b o u t clark | g u e s t book |
Contents copyright © 2001 M.O.D. Productions. All Rights Reserved.